Being as I am out of creamer (& too lazy to go to the store) I decided to try a little idea I saw on Pinterest. A
Coffee Protein Shake
! This is perfect because some days I just prefer to "drink" my breakfast...but when you have a protein shake or smoothie AND coffee it is too much. Brian and I both loved these!
I modified the original recipe from one my favorite websites:
SparkPeople
Here's what I used:
-1 cup Vanilla Almond Milk (skim works too!)
-1 scoop Protein Powder (mine is GNC Cookies 'n Cream
-1.5 cups of brewed coffee (Dunkin, my fav)
-1 small banana, sliced
-2 handfuls of ice
-1 packet of Stevia (if needed)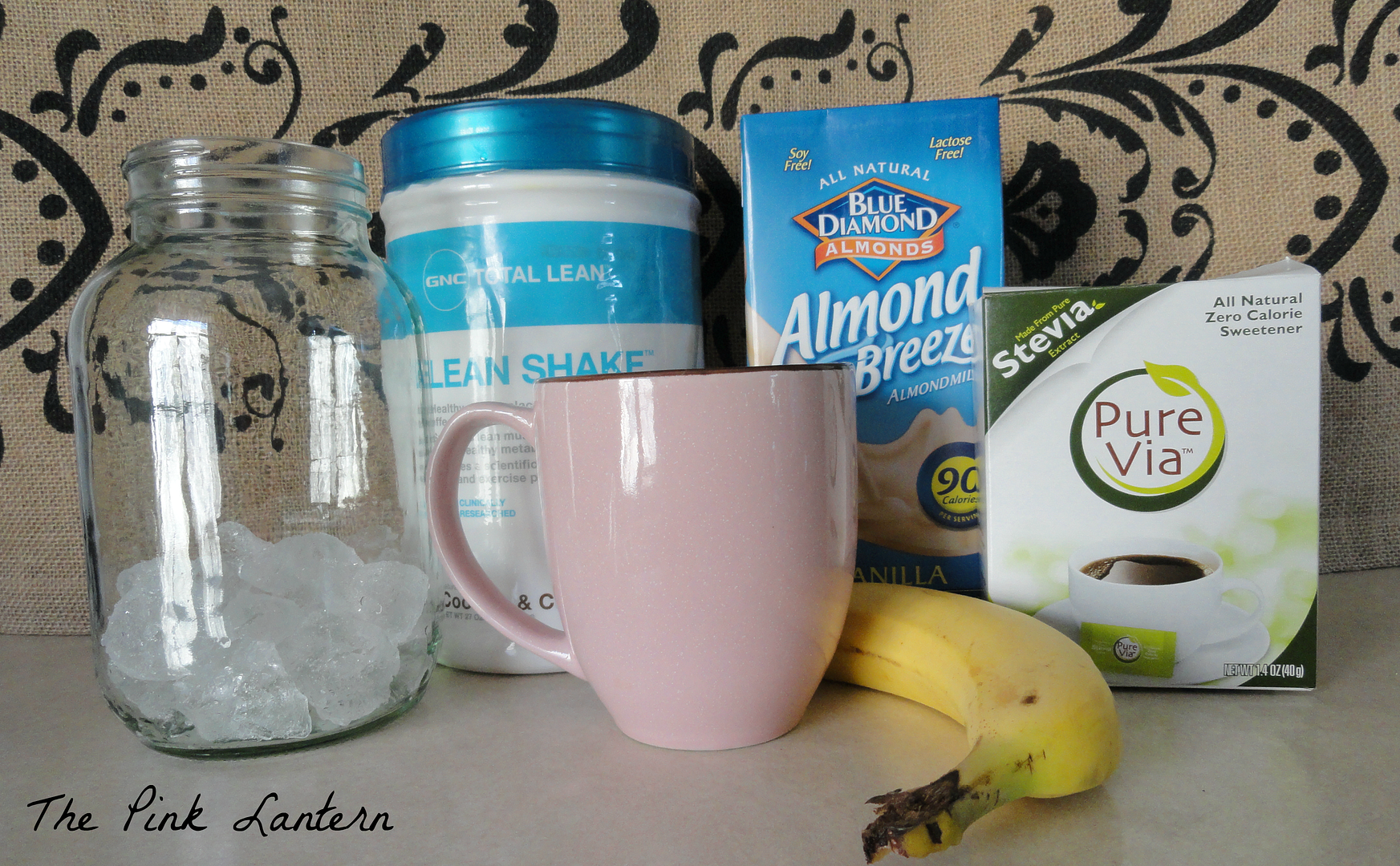 Toss it all in your blender and blend until smooth. Here's a little trick I learned: a standard size mason jar screws right into most blender bases! Just removed the blade & base from the bottom of your blender pitcher and screw onto the jar. I haven't used the blender pitcher since I discovered this. Don't go throwing your pitcher away though, you might need it to make a large batch of margaritas! But wait, single serve margaritas?! Excuse me while I run to the kitchen...)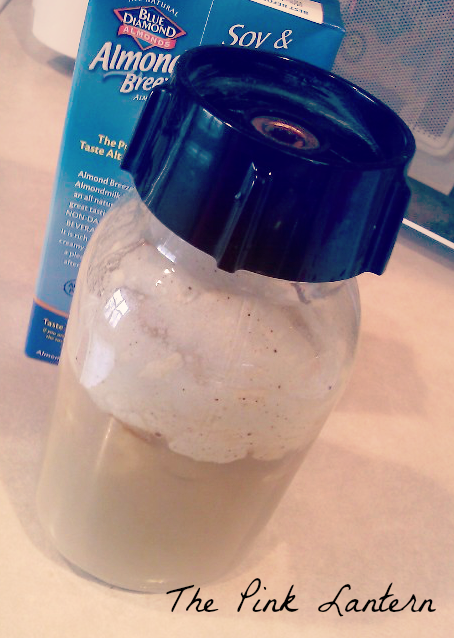 Since I've been having these (Coffee Protein Shakes, not Margaritas) every morning I decided to freeze some leftover coffee into coffee cubes. Now I replace some of the ice with my coffee cubes for a less watered down shake. I also like to brew my coffee before bed and let it cool overnight...I know you coffee purists are cringing right now.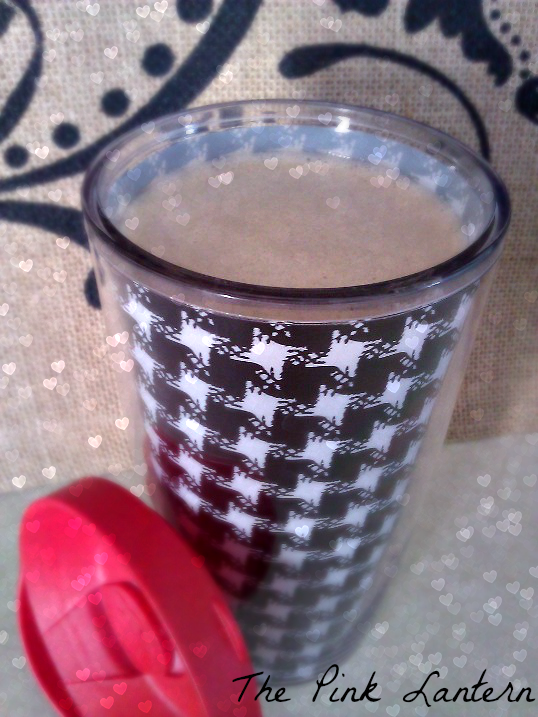 Thanks for joining me for my 1 Pinterest Project Per Week - Week 8 post! (Yes, I know I missed a few weeks...I'm human!) Let me know if you try this out!