One of my resolutions this year is to try more Pinterest projects. It is too easy to just pin, pin, pin and never look back! I'm making it my goal to complete 52 Pinspired projects, one each week for 2013. Each weekend I'll feature a project, recipe or idea - but first here is a look back at some projects from 2012!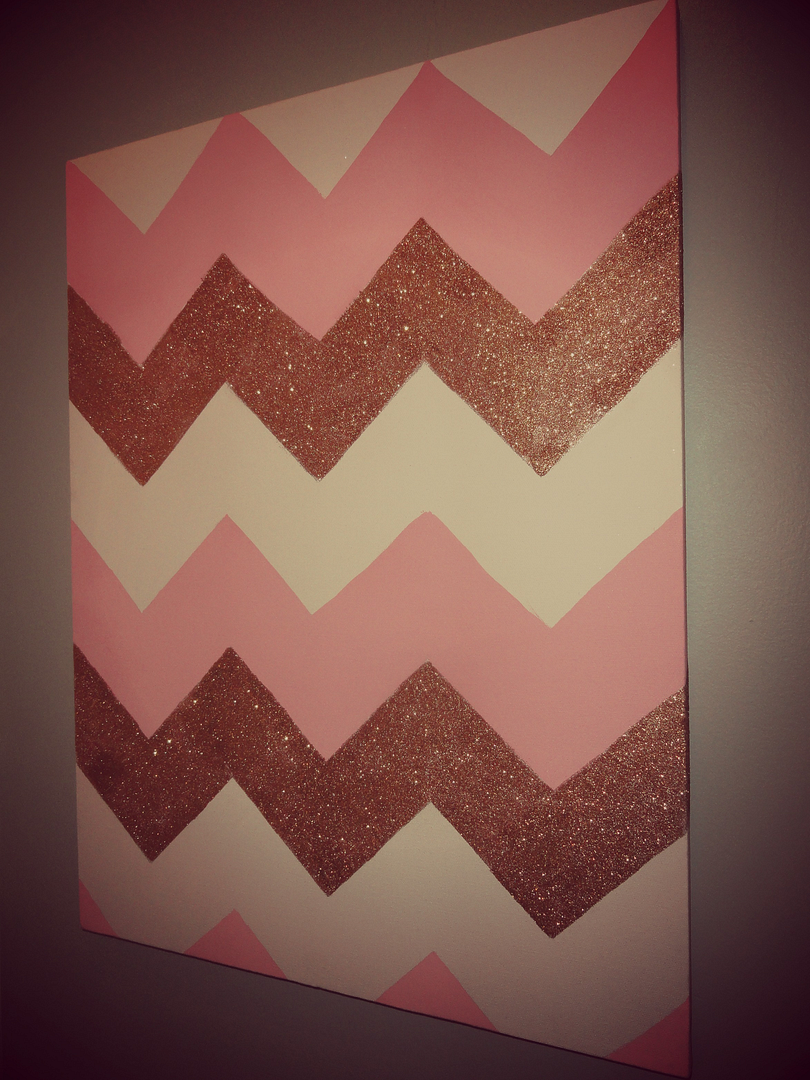 GLITTERED CHEVRON CANVAS - My original pin came from Southern Bells. Normally I would switch things up but the original colors were SO perfect for my office I stuck with them. The original pin only leads to a photo but it was easy enough to re-create. I simply cut a chevron pattern (I wanted more points than the original), traced it onto the canvas with pencil and painted the pink stripes. Once those were dry I coated the sections I wanted to glitter with Mod Podge, poured on the glitter and let it dry. Once everything was dry I shook off the loose glitter, gave it a full coat of Mod Podge AND a quick spray with clear Krylon. It's been 6 months and that glitter isn't going anywhere!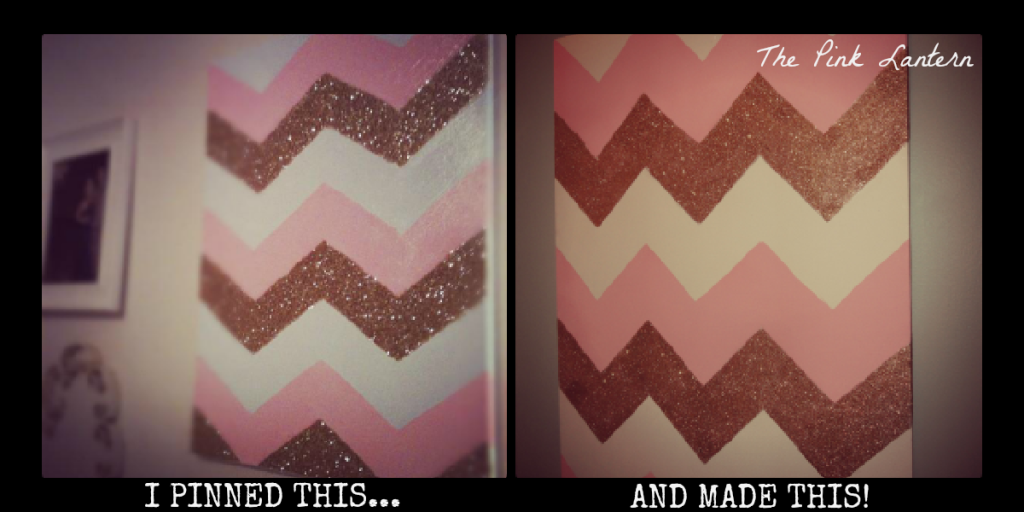 VINTAGE BOOK MONOGRAM - My original pin came from Ashbee Design. This was the easiest project ever! I simply picked out a vintage book at my favorite thrift shop, cut a paper template and handed it to my dad. And, POOF - there you have it, a vintage book monogram! Oh wait, you want to know how he did it? He taped my template to the front of the book, making sure to tape the front & back cover together to hold the book closed. Then he used a scroll saw to cut the template. (See, it really was easy!)


So, without further ado I present this week's PIN:
One-Pot Macaroni and Cheese
made without butter or added thickeners. It's been so cold & windy here this week, I figured comfort food was the way to go! I also added chopped green chilies & taco seasoning to spice it up.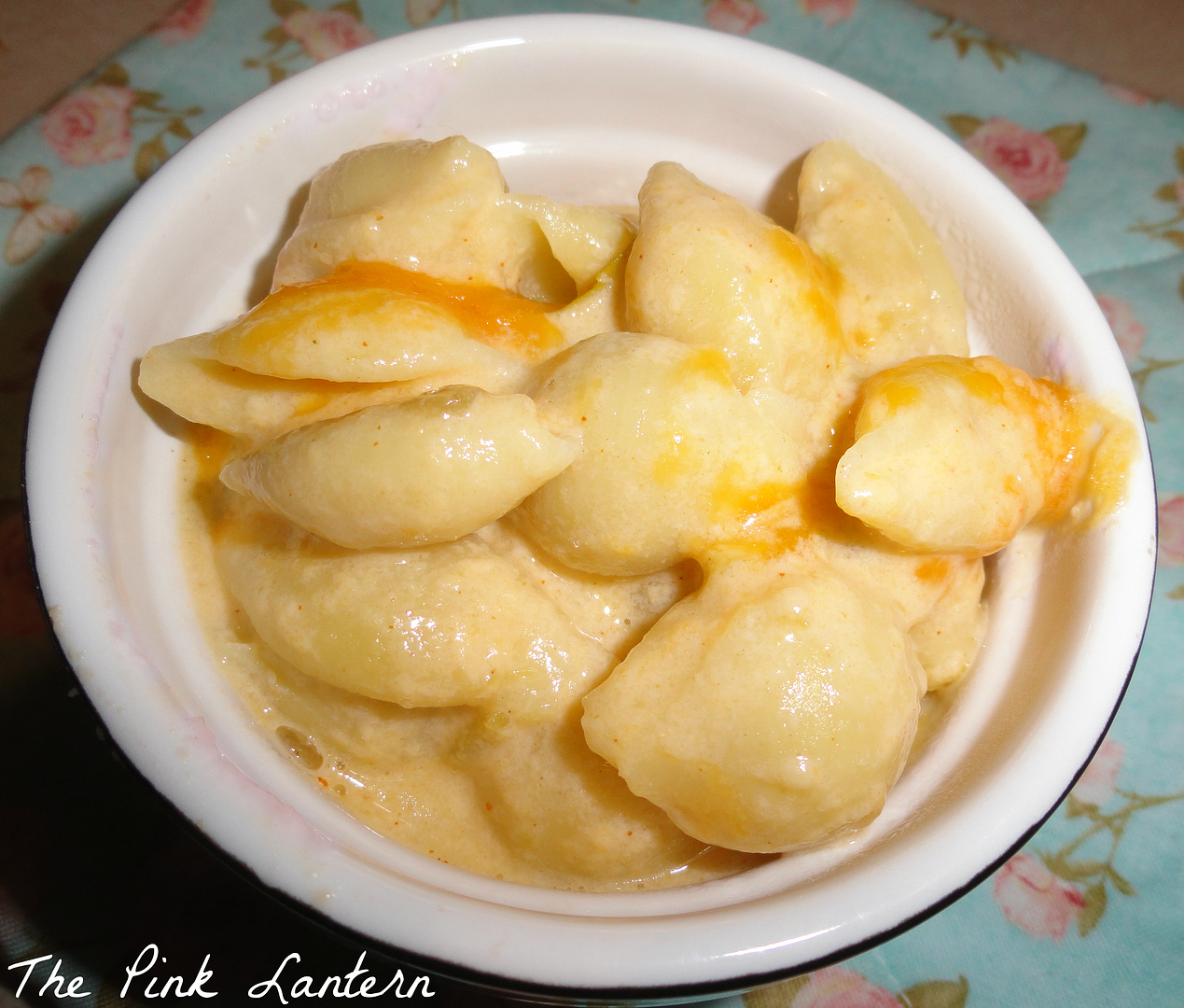 There are so many variations of this recipe floating around Pinterest, the one I started with can be found on
Macaroni & Cheesecake
.
One-Pot Macaroni & Cheese with Green Chilies
Ingredients:
2 c. dried shell pasta
2 1/2 c. skim milk
1 c. hand shredded cheddar cheese
1 tsp. salt
4 oz. chopped green chilies
1/2 tsp. taco seasoning
(Dijon mustard is called for in the original recipe but I decided to leave it out.)
Combine milk & dried pasta in saucepot and bring to simmer. Reduce heat to low and cook pasta until soft - about 20 minutes. Add cheese, salt, green chilies and taco seasoning. Stir, cover and let sit for about 5 minutes.
Now, the original recipe stops here but I was raised on hearty Midwestern mac & cheese and this was way too soupy for me. I poured the mixture into a baking dish and popped it in the oven for 15 minutes at 300*.
The above recipe says it feeds 4 but I doubled the recipe for 4 people (my hubby and dad count as double!) and we had no leftovers. I thought there was a gritty texture, possibly from cooking the pasta and not draining it. I still prefer baked mac & cheese but overall everyone gave the dish a thumbs-up.
I snuck back into the kitchen to take a few more pictures and this is what I found...it looks like I'll be making this again!
I'm linking up with
Design, Dining + Diapers
!