This is one of the go-to recipes in my dinner rotation. Not only is it healthy, quick and cheap - it is delicious! One of the best things about this recipe is how versatile it is. Do you have some tomatoes you need to use up? Dice them up and toss them in! Want to spice it up? Add red pepper flakes or hot sauce. My personal favorite is to add some feta cheese...mmmmmm!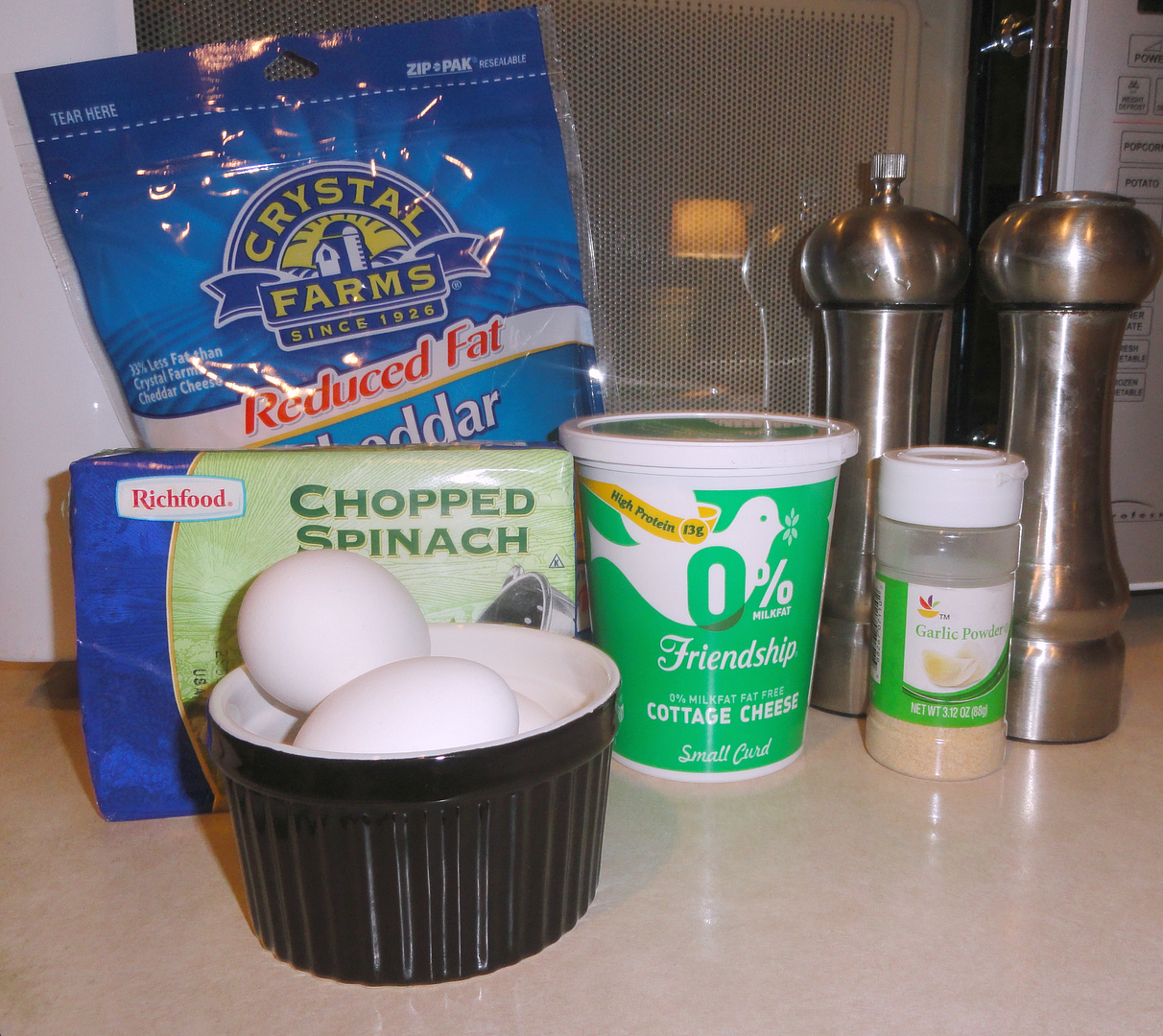 Crustless Spinach Quiche
Ingredients:
1 cup fat free cottage cheese
3 large eggs
1/4 tsp pepper
1/2 tsp salt
2 cloves garlic (I usually use garlic powder - because I'm lazy)
10 oz frozen spinach
1 cup light cheddar cheese
Preheat oven to 350°. Thaw spinach - I just pop it in the microwave for about 6 minutes on defrost. Mix all ingredients together and stir. Spray pie dish with cooking spray. Pour mixture into pie pan and bake for 45-50 minutes. ENJOY!
Makes 8 servings.
Now I know Weight Watchers has changed their Points system but years ago I calculated the points of this dish. Using the old system a serving has ONE point!
ONE POINT
(which is good because I could eat the whole dish)!
Let me know if you try it out!