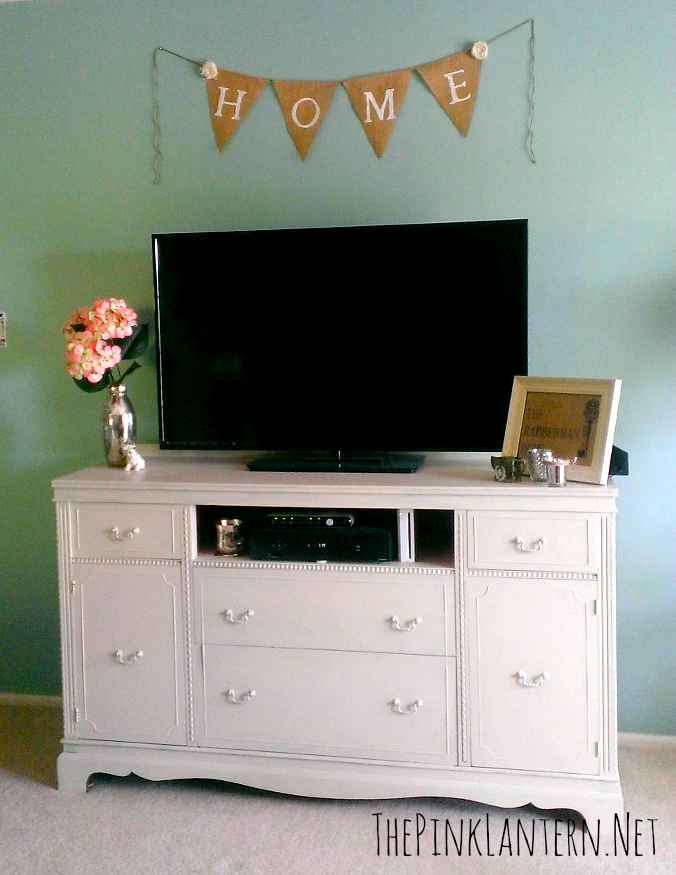 You may remember that a few months ago I mentioned we were finally moving into the current century with a flat screen TV. The new TV necessitated a new TV stand but have you seen the options out there? They are either quite ugly or quite expensive. No offense if they are you're thing, they just aren't mine!
Enter this thrifted buffet. Confession: I call it "thrifted" but it was actually FREE. A client from my old salon gave me this piece and the matching server. You can't beat that. Since I don't have a "before" picture of the buffet, you'll have to imagine it. It looked just like the sister piece that currently lives in the kitchen (awaiting a makeover of it's own!).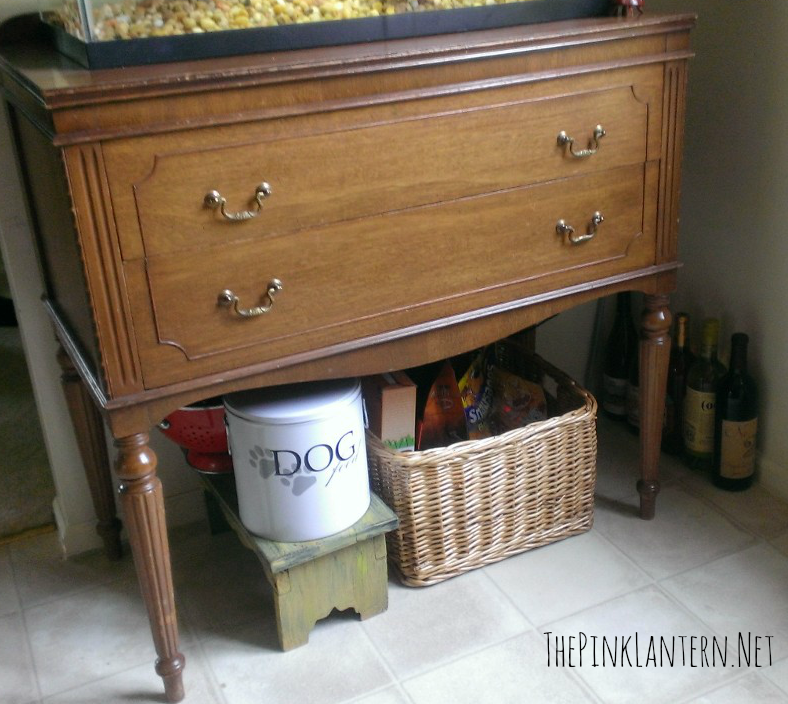 I used my favorite paint - tinted primer! I love it because you don't have to prime (obviously) and it gives a nice "chalk paint" finish without having to seal / wax it with anything. This primer is tinted to match Valspar's Antique White. I kept things simple by painting everything, even that hardware! Then I removed the top middle drawer and was left with the perfect sized opening for our cable box, router & Wii.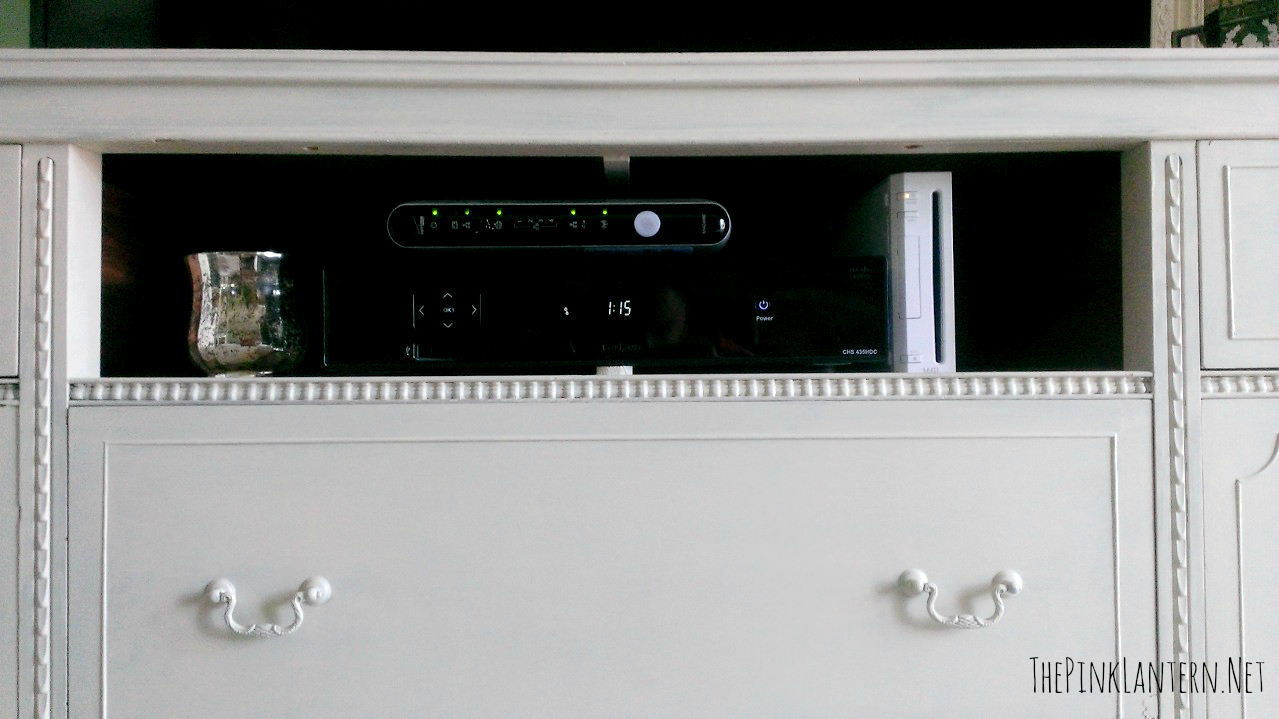 I love how much storage this piece has! I put in everything from our previous cabinet and still have empty drawers! The large, deep drawers are perfect for DVD storage.
Then I added some of my favorite items to soften the sharp outline of the TV. I thought about using fresh flowers in the mercury glass vase but quickly realized that water + fancy new TV = no good. So silk it is!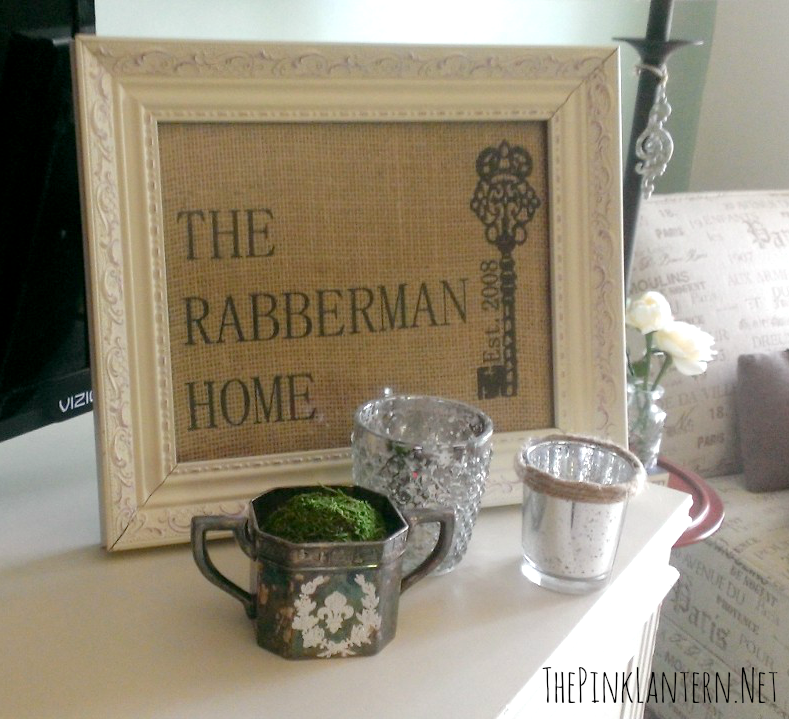 I'm linking up with: Power of Paint @ Domestically Speaking, Project Inspire{d} at Setting for Four, Tutorials & Tips @ Home Stories A to Z, Give Me The Goods Monday @ Rain on a Tin Roof, Liz Marie Blog, Glamorous, Affordable Life