What is it about January that makes everyone & their mother want to clean, organize and throw stuff away? I'm not sure, but I've seen so many great ideas on Pinterest and it
inspired
lit a fire under me.
Aside from a small medicine cabinet this under-sink cabinet is the only storage in our bathroom. No drawers, no shelving, no linen closet - this is it. For a year we've been living with a growing pile of junk. Shove it in & quick close the door! First I pulled everything out and wiped down the sides and bottom of the cabinet. Then I sorted through everything, throwing away anything that hadn't been used in the last 6 months. I found these stacking bins at The Dollar Tree, along with the plastic tote. I got 3 pink bins for me and 3 blue ones for my husband (although I quickly realized my things filled 5 bins and his filled 1). My daily hair products are in the pink tote, which is perfect because I can easily access everything yet it's nice and contained!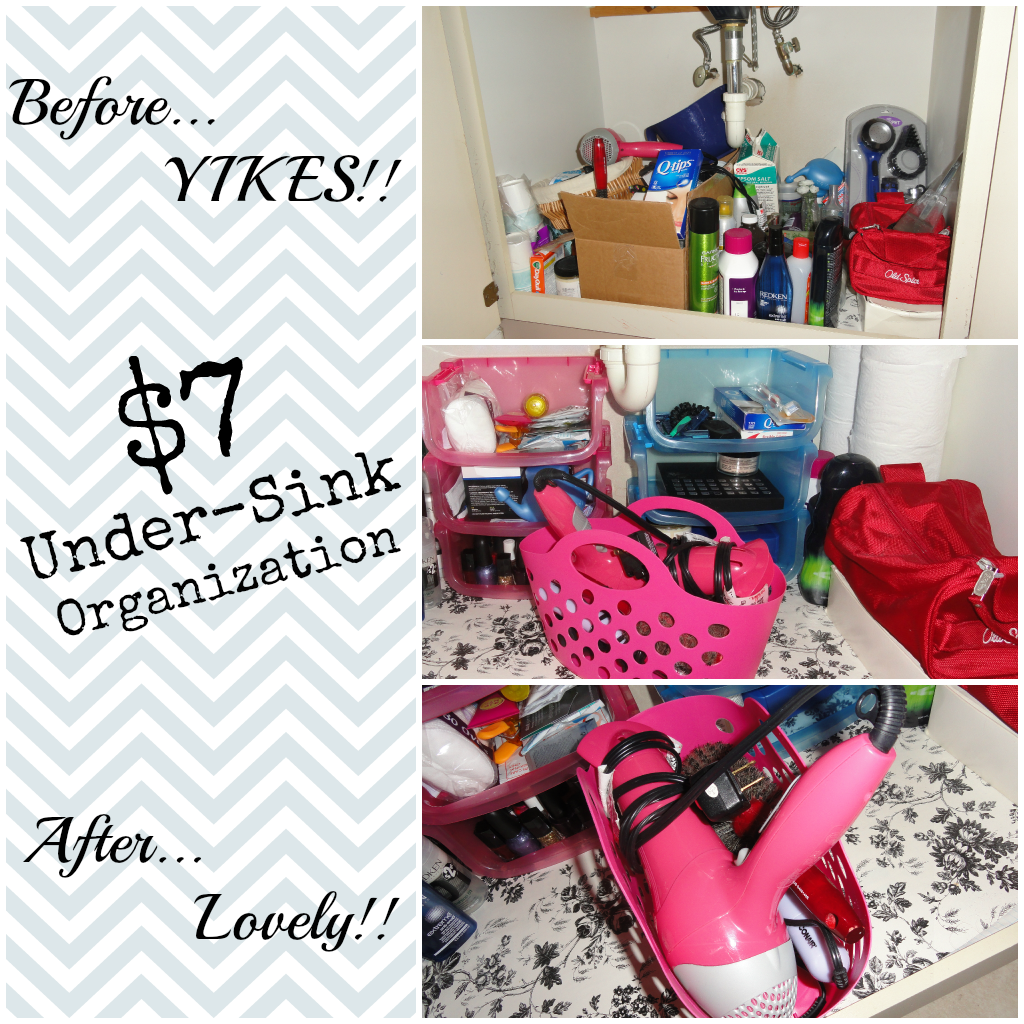 Now every morning I am greeted with a lovely, organized cabinet...Ahhh, it really is all about the little things!
I'm linking up with the
Winter Project Challege
!