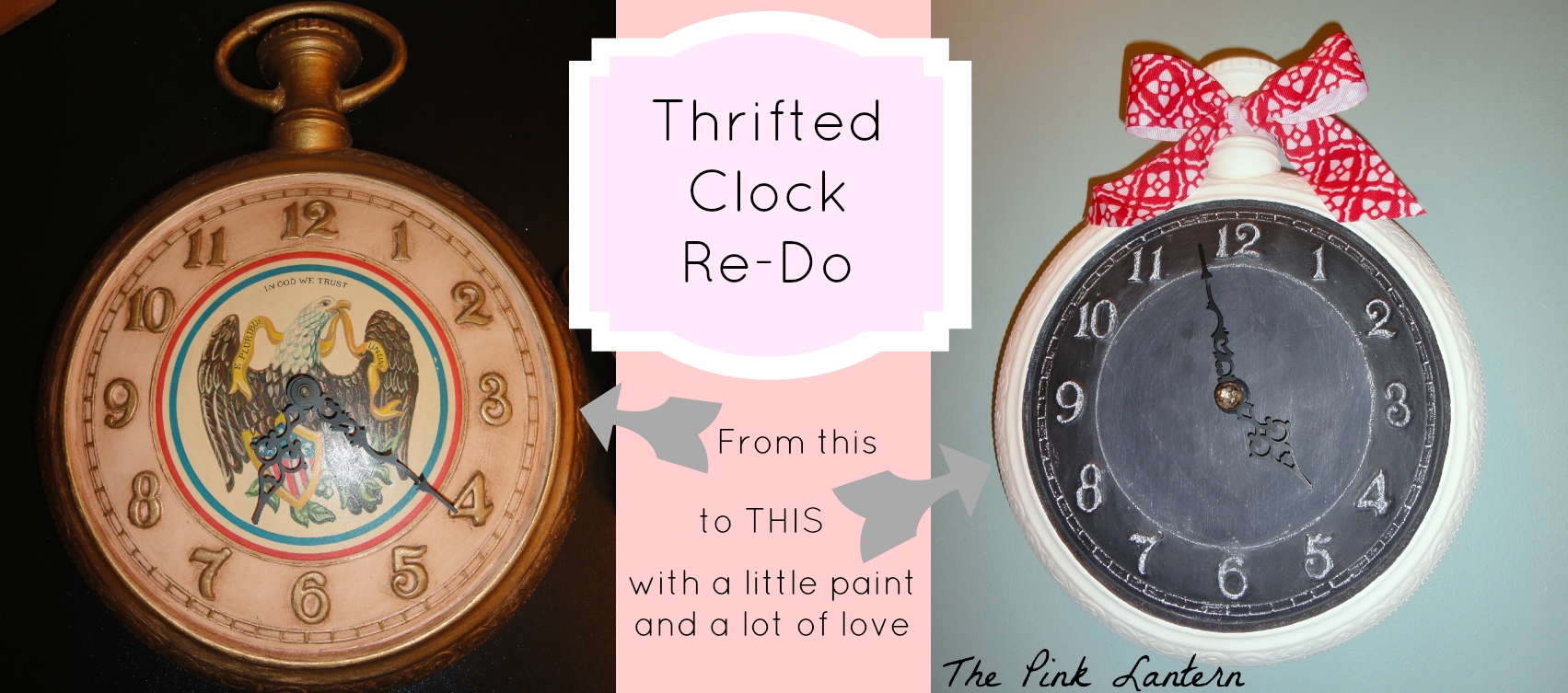 That last 2 weeks have been a blur of DayQuil/NyQuil, Etsy orders and fffreezing cold weather! My
Etsy shop
has had an amazing amount of orders this month. I feel so blessed that I am able to have a job that I love so much!
Somewhere in the middle of everything I managed a fun project - this thrifted clock makeover! I found this ceramic clock a few months ago and I just loved it. I wasn't sure what I was going to do with it, I just knew I wanted it! This poor little thing needed some love, even the woman working at the thrift shop asked "Why are you buying this thing?!?" The inscription on the back sealed the deal for me: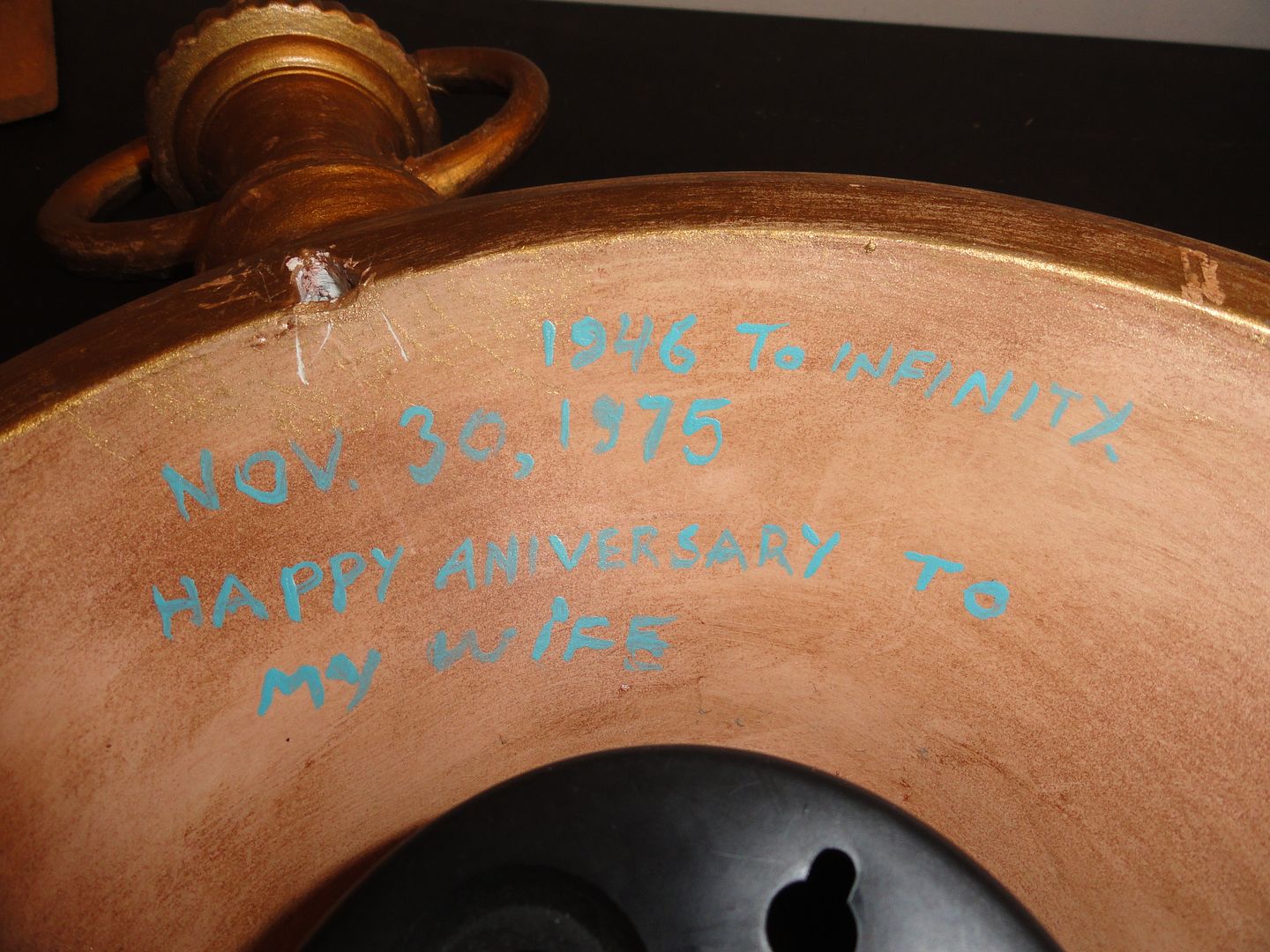 It is also signed "To Grace, All My Love, Harry". So sweet...I couldn't bring myself to paint over that so it's still on the back! I removed the clock hands and mechanism and gave the entire clock a few coats of Antique White latex paint. Then I painted the face with black chalkboard paint.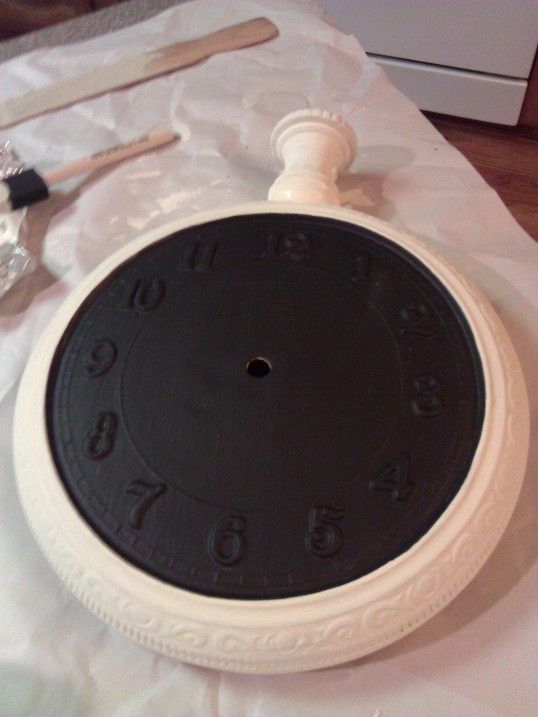 I
very carefully removed
broke off the original handle. Apparently it was for looks, not carrying the clock. Lesson learned. The clock was missing the little piece to cover the screw for the clock hands. I got some cool vintage buttons from my mom and this one was the PERFECT finishing touch.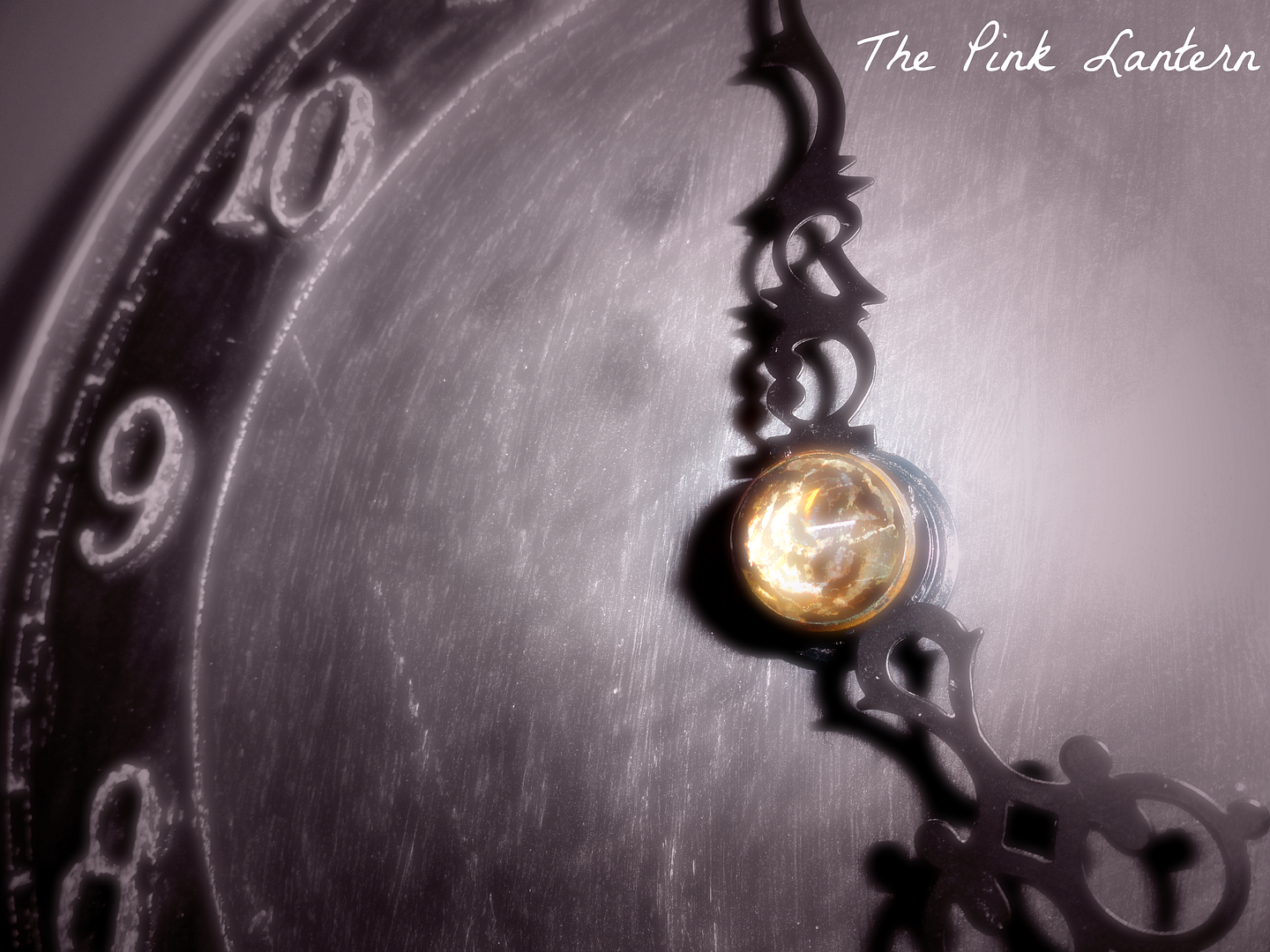 I love how it turned out! Eventually it will have a home in my office - an office makeover is Project #1 for February!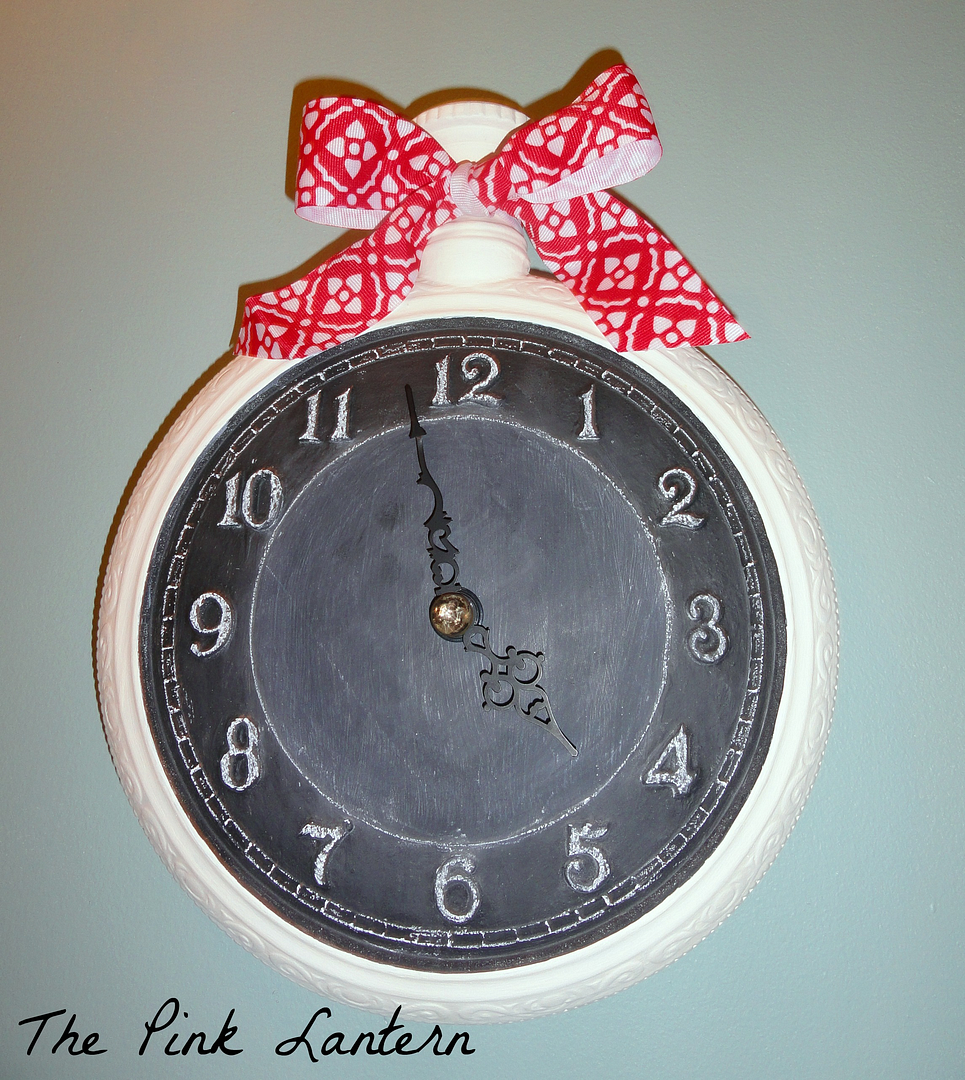 I'm linking up with
Design, Dining & Diapers
.