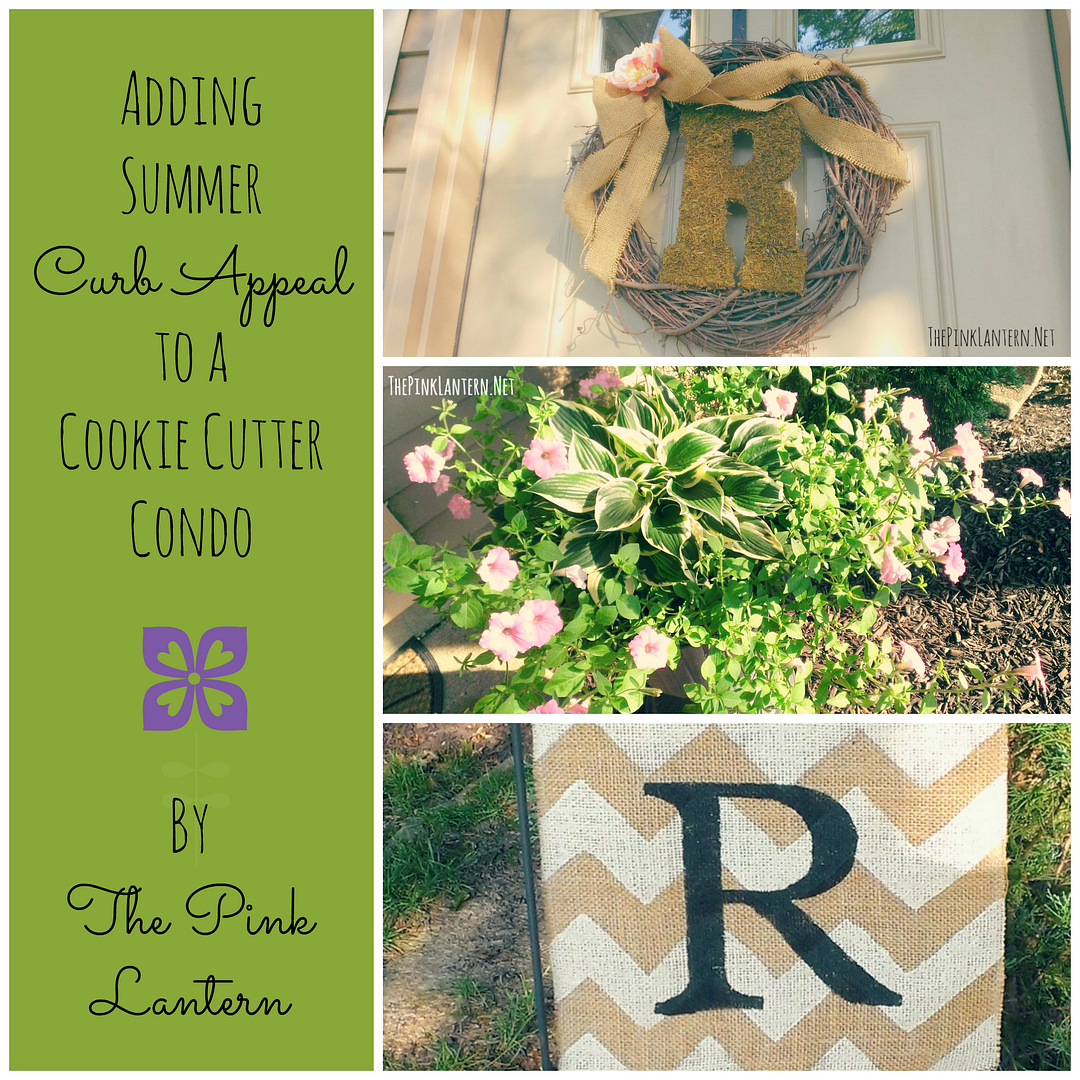 We live in a condo and there are lots of rules about what you can and can't do to the exterior.
-Everyone must have the same exact front door, porch light, fire alarm, etc...
-"Decorative" items are to be kept to a minimum.
-No planting of perennials allowed!
I was able to come up with a few small touches to take our entrance from stark & impersonal to warm & welcoming. First up, a little burlap garden flag. Cute, no?
My solution for the "no planting" rule - I filled an urn! At first I was skeptical about how a single urn would look but our porch is too small for a pair. I actually really love the look...symmetry schmmetry. I've seen potted hostas all over the web this spring and decided to try one. I wanted to add some color so I framed my hosta with hardy wave petunias. They are flourishing even though the area is pretty shaded!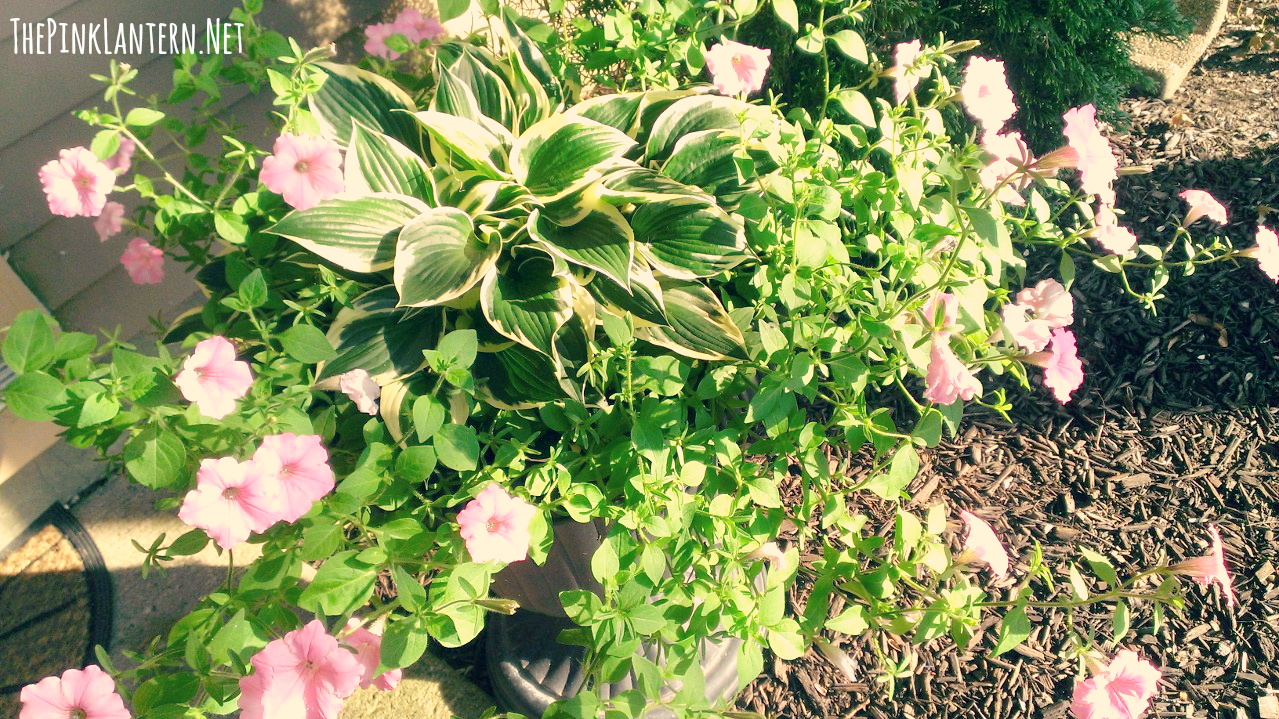 To dress up the front door I made a mossy monogram wreath. I actually made this a few months ago as my spring door décor but I love it so much I decided to keep it out for summer. I just added the pink blossom to tie it into my potted flowers. I've had the wreath outside for a few months and it is holding up really well!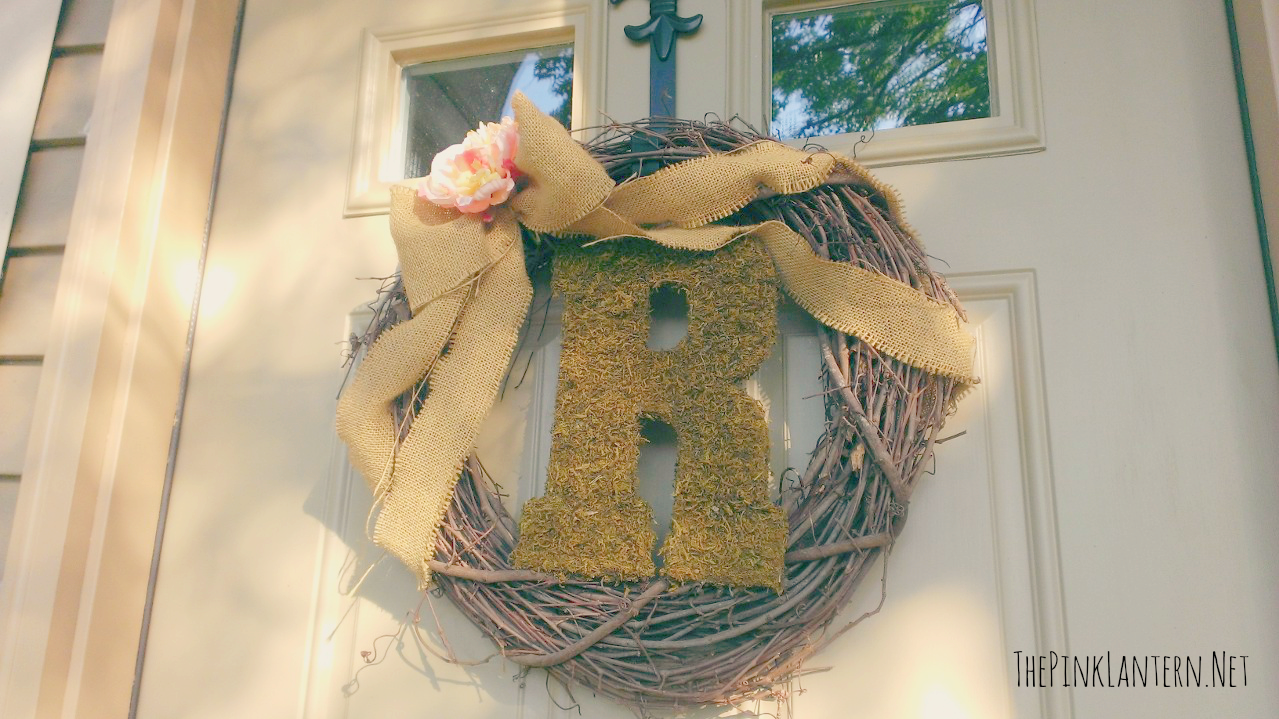 Considering what I have to work with I love the results! :) I hope this gives you some inspiration to dress up your apartment, condo or house. Even if its a rental it doesn't need to be blah! How do you make your entrance welcoming?


I'm linking up with: Project Inspire{d} at Setting for Four, Tutorials & Tips @ Home Stories A to Z, Give Me The Goods Monday @ Rain on a Tin Roof, Liz Marie Blog