I made these beautiful pocketfold wedding invitations for my sister-in-law's brother & future sister-in-law (got that?!). She picked a stunning color combination of plum purple & antique gold. Since the colors were so striking we decided to keep the wording & design on the simple side.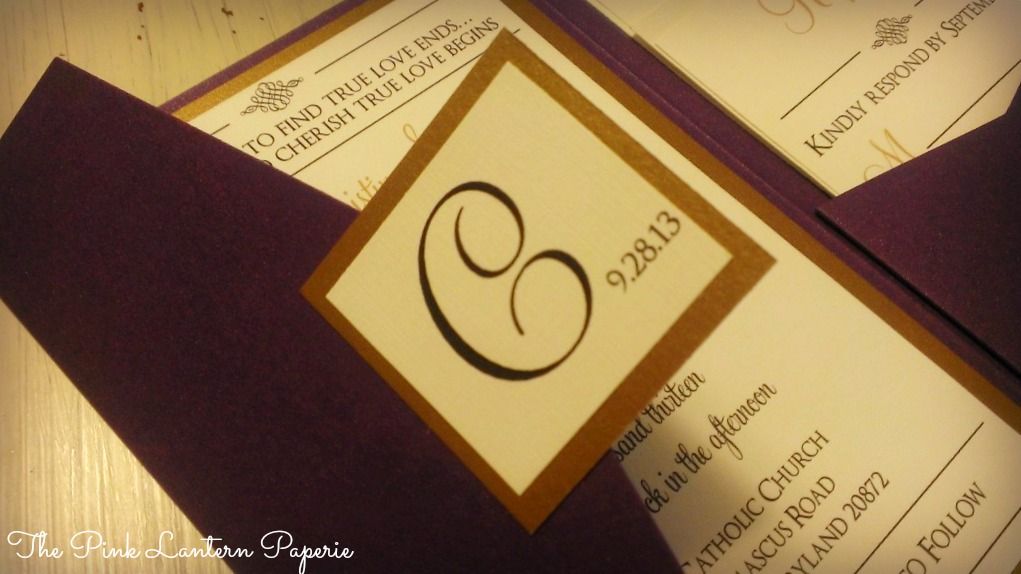 Gold is having a major moment right now and judging from what brides have been requesting this seems be the hottest color combo for upcoming fall weddings.




I started making wedding paper goods back in 2007-2008 while planning my own wedding. I've learned so much since then & my skills have greatly improved. I am so lucky that I've been able to turn this into a successful business. I still have to pinch myself to be sure it isn't a dream! :)




It has been a joy working with Barbie. I will be making lots of matching goodies for her September reception, so stay tuned for more!